Markem Texas


(All Round Texas X High Falutin)
foaled Mar 23/08
ApHC pending & ApHCC 46036(F4)
CAIF Enrolled
Alberta Appaloosa Futurities Enrolled



Markem has just finished 30 days professional training under saddle and is ready to start riding the hills. He has lots of substance and size and would make a good ranch or rope horse prospect. He'll muscle up like a halter horse but still be athletic enough to chase and catch a cow!

Markem is enrolled in the Canadian Appaloosa Incentive Fund (CAIF) as well as the Alberta Appaloosa Futurity. He has already earned money under both programs for halter as a weanling. He is full brother to multiple Canadian National Champion, Texas Holdem High, who was the top earning CAIF yearling.

This big black colt has a pedigree of Champions. Sire is Cdn National Champion and two time Alberta Stock Horse of the Year. Dam is Cdn High Point Champion Working Cow Horse. Both Grandsires are World Champions, two Great Grandsires are Hall Of Fame and the third is a World Champion and AAA rated race horse!

Markem is happily continuing his training with his new owner Caitbug Walker in Pincher Creek. We'll be watching the local events for them!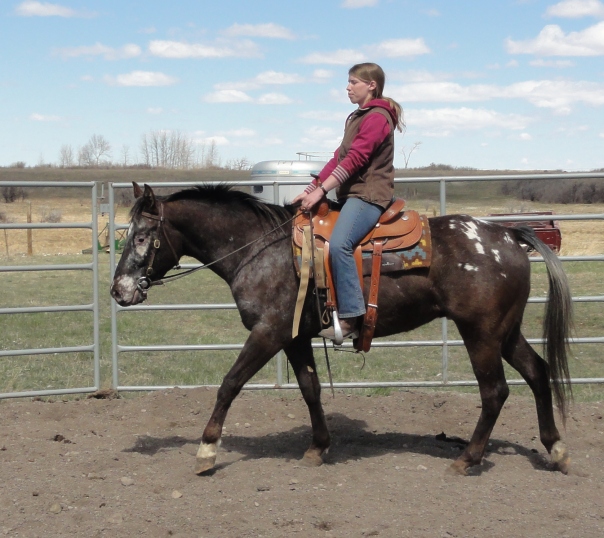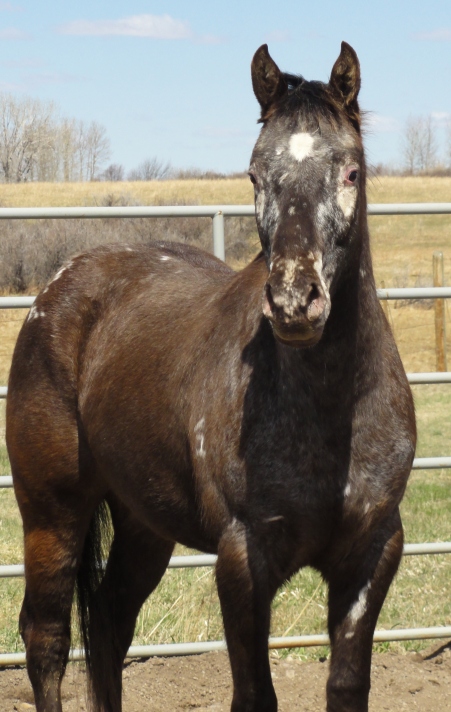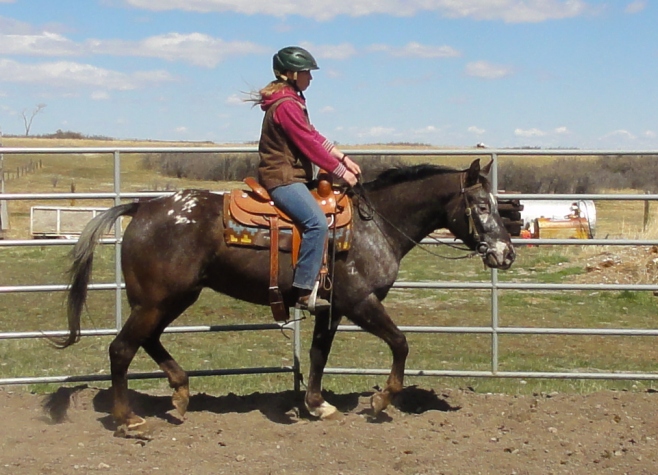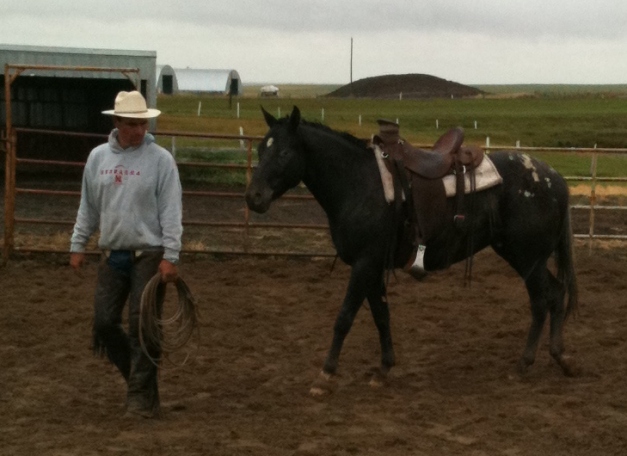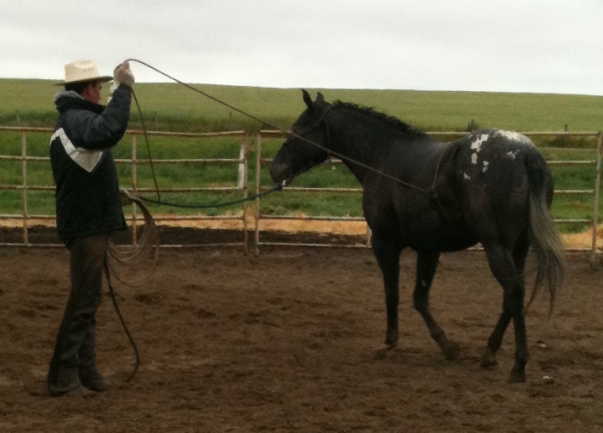 Pedigree for Markem Texas
GO BAY GO
60855 ApHC
GOER
180530 ApHC
MISS BAR HEELS
272595 AQHA
TEXAGO
T363740 ApHC
DIAMONDOTE CANTICO
159800 ApHC
DIAMONDOT MUSSETTE
PC2904 ApHC
DIAMONDOT TONITA
T77357 ApHC
(Sire) ALL 'ROUND TEXAS

MIGHTY PEAVY
44786 ApHC
MIGHTY IMPRESSIVE
T233723 ApHC
MISS BERSEEMBORO
PC1188 ApHC
IMPRESSIVE QUEEN
288959 ApHC
LITTLE BOOGER
T7423 ApHC
TOPSANNAH
T35279 ApHC
CHAPPO McCUE
194274 AQHA
HIGH TIME
16318 ApHC
HIGH SIGN
T199760 ApHC
LITTLE NAZ
143074 AQHA
HIGH SIGN NUGGET
474761 ApHC
TOP STUFF'S BIG MO
195237 ApHC
HEN PENNY
T373018
FLICKA LADY BYRD
T173416
(Dam) EYES HIGH FALUTIN'
569453 ApHC
DIAL LITE
19105 ApHCC
LUCASIA SNOWDRIFT
20720 ApHCC
LUCASIA LINDA FLIGHT
R14776 ApHCC
OK TOP DIAL
28094 ApHCC
TOP SPOT
9908 ApHCC
OK TOP SPOTS
16912 ApHCC
PII FRECKLES
2740 ApHCC
Pedigree page built by Connie at SitStay.com