A Perfect Promise
dual registered ApHC/ApHCC


foaled 1994


A Perfect Promise - 2 time Alberta Games Horse of the Year, AHAA Reserve Champion Two Year Old Hunter Under Saddle, English Pleasure, and Open Cutting. She was a member of Team Appaloosa for 5 years representing the breed in Compulsory Skills, Precision Driving, Barrels and Obstacle Trail. A very versatile horse, she qualified for World's in Suitability for Dressage, Pleasure Driving, Barrels, Pole Bending and Figure 8 Stake Race. In 2002, Promise went to Worlds to compete in Barrels and came 3rd!

Promise produced three outstanding offspring by All Round Texas, a snowcap colt and filly and a broken blanketed colt. Both Promise and Texas were 1994 brown snowcaps with exceptional pedigrees and show records in timed and cattle events. Their foals were designed to be World Caliber in the ring and in the breeding shed! They have it all - pretty, homozygous appaloosas with speed and athleticism. We will miss her greatly.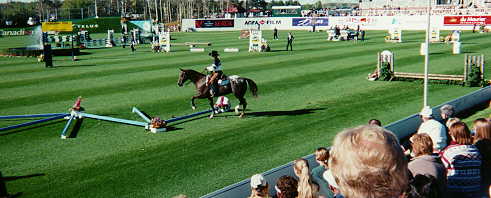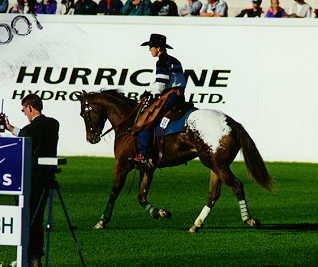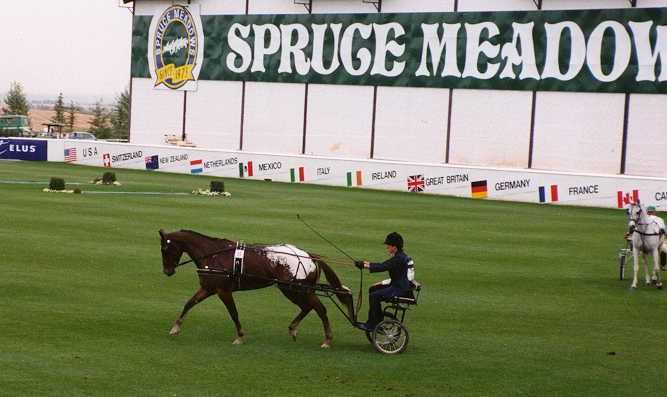 Pedigree for A Perfect Promise

Apotheosis

Uncle Rainbow

Joker's Snowcap

Chappo Bonanza - AQHA

Joker's Cap Too by Joker B

Princes Skip Bird

Prince Plaudit

Skip Bird by Skipper W

Mt Mesa Rose

Wellingtons - TB

River War by Nearco

Satin Slipper

Angel Bar

Half Bar by Three Bars

Appaloosa mare

Promise A Cloud

Cloud's Legend

Hayes' Roman Cloud

Radio Time

Hayes' Dakota Cloud

Sprinkle Bars - AQHA

Triple Chick by Three Bars

Copper Echols

Eternal Promise

Tonka Toya

Apache Applesauce

Black Satin

Century Gal - Apendix QH

unknown TB


This pedigree page was built by Connie at SitStay.com