Stetson

was Texas Sonset SSH





ApHC #583622
IAHA #pending
foaled August 6, 1999




"Stetson" (previously known as Sonset) loved people right from the first one he saw! Arriving unexpectedly, he was as startled as we were to see him in the straw at the morning feeding. Yet his first instinct was to get up, shake off the pieces of straw and walk right up to be petted. He was always an easy horse to be around and learned very quickly and has good ground manners.

This gorgeous gelding will catch everyone's eye! He has a nice short back, well sloped shoulder, straight legs, elegant long neck with a pretty head. In fact, he caught Catherine Demick's eye, and heart, and now lives in Massachusetts where they are successfully competing in Distance Rides.

In their first season in 2007, the pair came in First Place at the Annual Warren Tessler Memorial CTR followed by their Win at the U of NY Coby CTR where they earned High Point Half Arab as well as Grand Champion for the Day!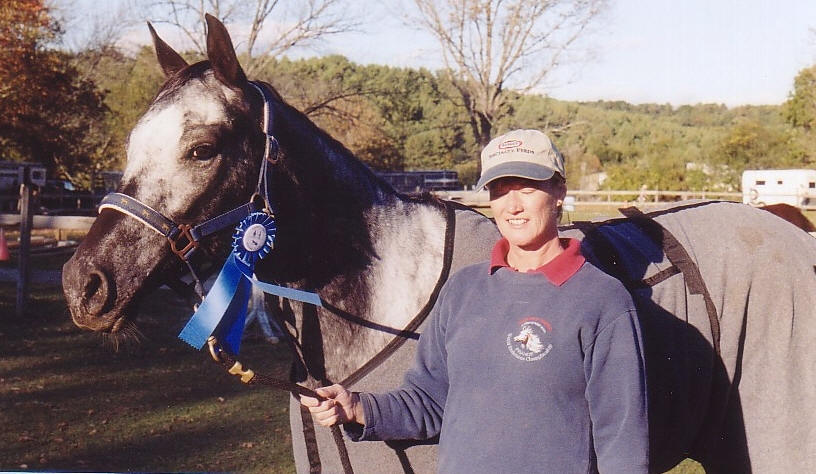 In 2008, they did it again! At the Green Mountain Horse Association 25/25/50 in Vermont, they took a Second Place on the first 25 and went Grand on the second 25!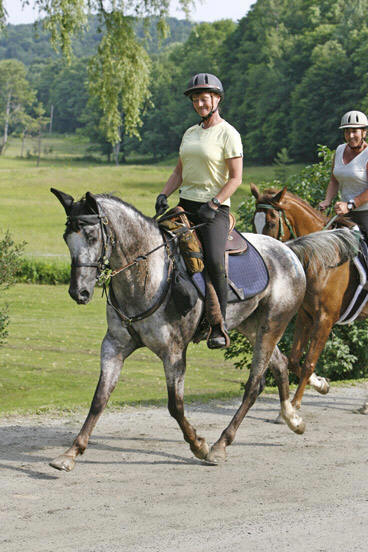 Then at the U of NY Coby CTR the pair once again won Ride Champion of the 25, plus high point arab/ ½ arab!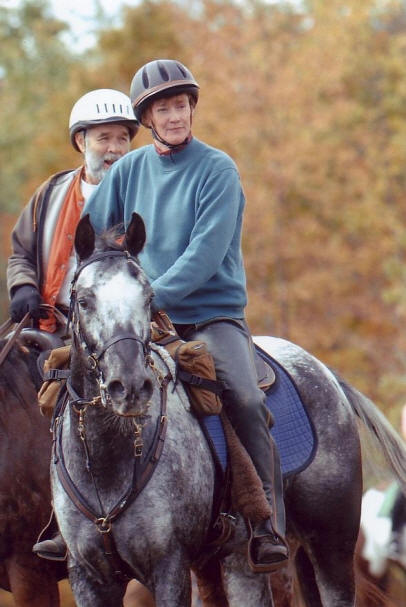 They have ended the season with a bronze medallion in Long Distance for ECTRA and will get year-end champ in distance for their local club. Can't wait for next season!!!!
Pedigree of Stetson (Texas Sonset SSH)
GO BAY GO
ApHC 60855
GOER
ApHC T180530
MISS BAR HEELS
AQHA 272595
(Sire) TEXAGO
ApHC T363740
DIAMONDOT CANTICO
ApHC 159800
DIAMONDOT MUSETTE
ApHC PC2904
DIAMONDOT TONITA
ApHC T77357
All"Round Texas
ApHC 556939
MIGHTY PEAVY
ApHC 44786
MIGHTY IMPRESSIVE
ApHC T233723
MISS BERSEEMBORO
ApHC PC 1188
(Dam) IMPRESSIVE QUEEN
ApHC 288959
LITTLE BOOGER
ApHC 7423
TOPSANAH
ApHC 35279
CHAPPO MCCUE
AQHA 194274
ALADDINN
AHR 0177073
AAF KASET
AHR 0211866
KASETA
AHR 0102078
SETFIRE
CAHR 0021663
SILVER CENTURY
AHR 0001944
CENFIRE
AHR 0001944
CEREMONJA
AHR 0006122
LASA CHEERS
CAHR 0032099
BASK
AHR 0025460
FIRE BOLT
AHR 0044233
LAKSHMI
AHR 0010961
DESERT SABRINA
CAHR 0028020
AURENS
AHR 0027638
MISS LAURA
AHR 0052285
MISS NAFA
AHR 0011911