This filly is so special she gets two names!

All Round Perfect (ApHCC # 45026)

Perfect Texas Lace (ApHC # 644292)

bay snowcap filly foaled May 28th, 2006
Lacy is a skookum mare with lots of muscle standing 14'3. She has been ridden indoors and out and works off a direct or neck rein. Great stops and nice transitions. This mare has lots of try. Took her to a gymkhana and she gave a decent performance even though she'd never tried any of the games before. Lacy is working nicely under saddle and is calm and reasonable. She crosses rivers, mud, logs, breaks trail and generally will go anywhere you ask her to. Lacy is the mare we put the timid or inexperienced riders on. She is pictured here trail riding in Kananaskis, Hillspring and Crowsnest Pass.
Lacy is out of two time winner of the Alberta Games Horse of the Year, A Perfect Promise, and by two time winner of the Alberta Stock Horse of the Year, All Round Texas, this filly is royally bred! Both parents have exemplary show records in many disciplines, in both breed and open competitions. As well as both are snowcaps which means they (and she) are homozygous for the Appaloosa gene. All offspring will be eligible for regular Appaloosa papers regardless of what horses they are bred to.

Her brother is an awesome built young stallion being shown in reining Midnite Walker
"Lacy" went to her only breed show, the Appaloosa Super Circuit, in June 2007 where she came first under three judges and second under one judge. She also won Reserve Grand Champion Mare - all ages the second day. Lacy also came first under two judges in Yearling Lunge Line with only one months training and conditioning! She earned 33 points that week end.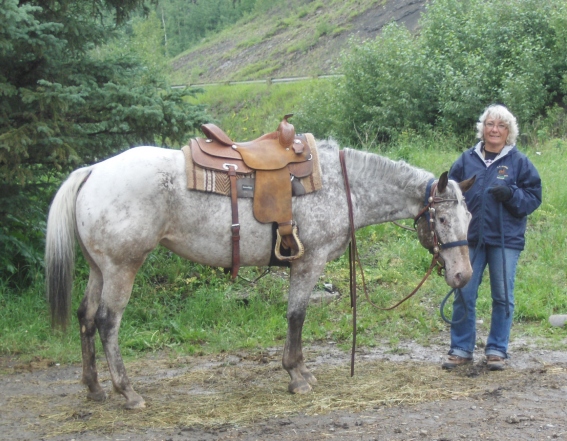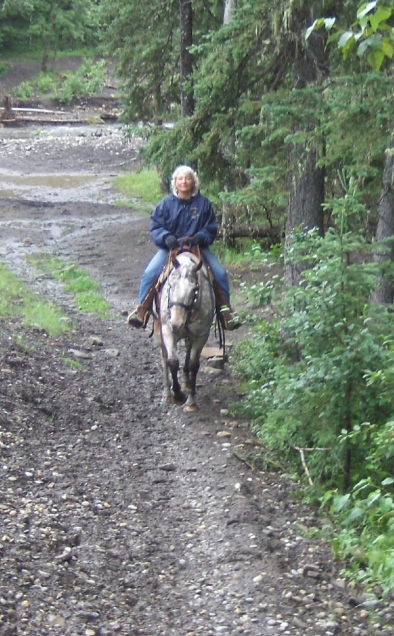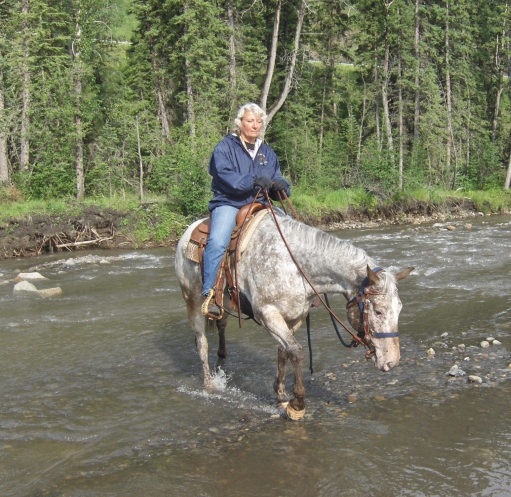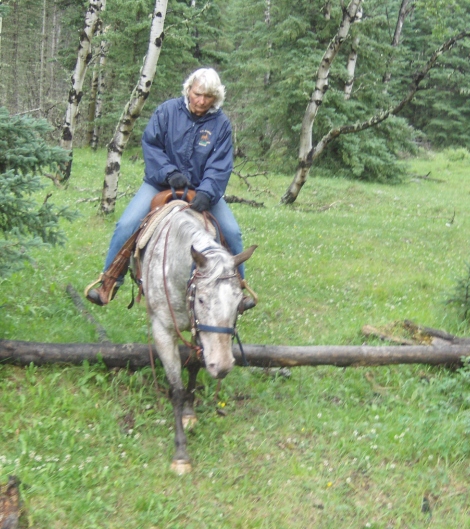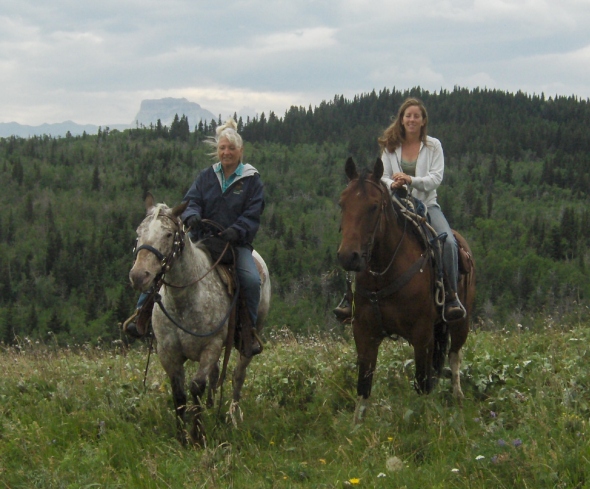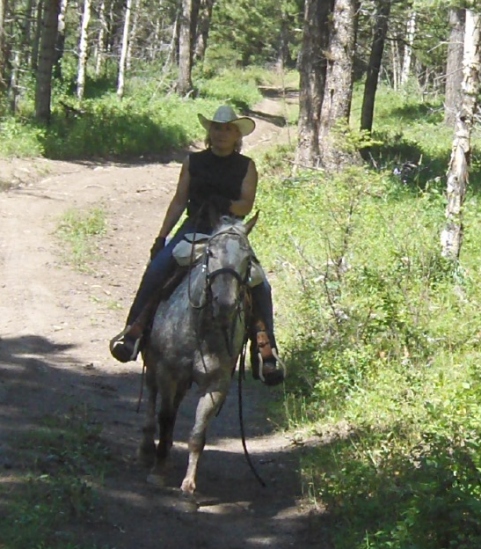 Pedigree for All 'round Perfect


All Round Texas

Texago

Goer

Go Bay Go

Miss Gold Heels - AQHA

Diamondot Musette

Diamondot Cantico

Diamondot Tonita

Impressive Queen

Mighty Impressive

Mighty Peavy

Miss Berseemboro - Appendix QH

Topsanah

Little Booger

Chappo McCue - AQHA

A Perfect Promise

Apotheosis

Uncle Rainbow

Joker's Snowcap

Princes Skip Bird

Mt Mesa Rose

Wellingtons - TB

Angel Bar

Promise A Cloud

Cloud's Legend

Hayes Roman Cloud

Tonka Toya

Eternal Promise

Sprinkle Bars - AQHA

Century Gal - Apendix QH