All That Gliters SSH

ApHC # 613830

ApHCC # 42951

rare gold champagne filly

foaled April 11, 2002
Gliter is a fancy filly with the rare gold champagne color. Champagnes are born dark and lighten in their first year. Gliter was born yellow dun colored and is evolving into a lovely light yellow with a white mane and tail same as her dam but with the bonus of a lacy white blanket!
Born to run barrels or work cows. Her sire is two time Alberta Champion Stock Horse with speed in his pedigree. Her dam is an own daughter of Sun Wind And Fire who has a speed index of 107 and out of a barrel racing mare who held the record for the keyhole race in Alberta.
Sire
All `Round Texas - Cnd Nat Ch & 2x Alberta Ch Stock Horse
Sire
Texago - World Ch
Sire
Goer - Hall of Fame
Sire
Go Bay Go - World & Nat Ch Sire
Dam
Miss Bar Heels
Dam
Dianmondot Musette - Bronze Production
Sire
Diamondot Cantico by Canticle
Dam
Diamondot Tonita by Sass Thomas
Dam
Impressive Queen - Medallion Producer
Sire
Mighty Impressive - World Ch & AAA race
Sire
Mighty Peavy - Nat Ch & Sire
Dam
Miss Berseembero - Silver Production
Dam
Topsanah - Halter Ch
Sire
Little Booger - GEAR Premier Sire
Dam
Chappo Mc Cue
Dam
Fires Fancy Falon - AQHA
Sire
Sun Wind And Fire - Race ROM & broodmare sire
Sire
Zevi (JC) - sire of 28 winners with $7,749,817
Sire
Cornish Prince by Bold Ruler
Dam
Spire by Carry Back
Dam
Naturally Content - AAAT Producer
Sire
Hempen - sired AQHA winners $3.5 million & AQHA winners $7.3 million
Dam
Candy Bar Dill by Dandy Bar
Dam
Fancy Mindy - barrel horse & AB keyhole record
Sire
Mr Fancy Cat
Sire
Mr Alley Cat by Old Tom Cat
Dam
Fancy Barette by Classy Bar
Dam
Down Town Doll
Sire
Town Prince by Camp Town Boy
Dam
Hell Hole Vixen by King Echols
This pedigree page was built for free at SitStay.com by Connie Hunter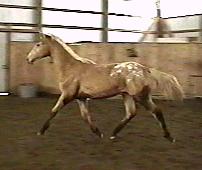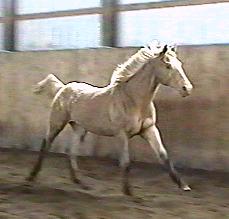 Pictures taken from a video the day Gliter got to playing in the mud.