Shes Inwhizable


ApHC #617389 / ApHCC #42850


2001 Chestnut Mare
Javex is pictured above in her second run at her first show, The Canadian Supreme, where she earned a score of 141 after only 10 months of training. Her second NRHA show was the Saskatchewan Stakes & Futurities where she earned the title of Reserve Champion, Ltd 3 Yr Old and tied for third in the 3 Yr Old Open with two runs of 142 1/2 and 143.

Javex is the whole package, proven performer, pedigree full of champions, pretty, well built, athletic, nice to be around and smart. She passes these attributes on to her offspring. I have kept her first filly, Alwhiz Texas, for my own and look forward to many happy years of playing with cows on the ranch with her. There has to be some benefit to buying all the hay. <grin> Pictured below at a colt breaking clinic in Pincher Creek, she is such a gentle creature.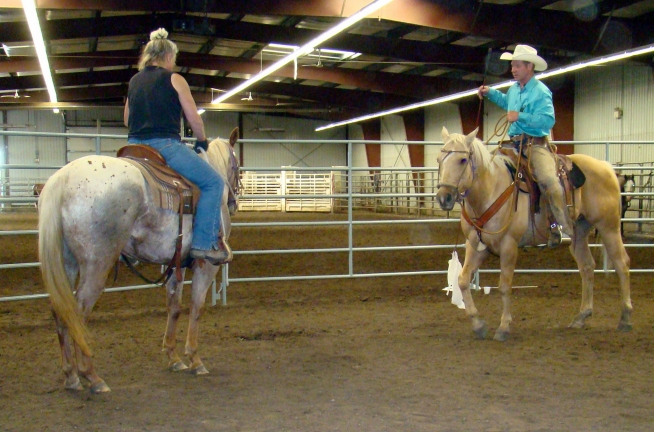 Her second filly, Inqwhizative, is working cows and reining quite well and Don has laid claim to her.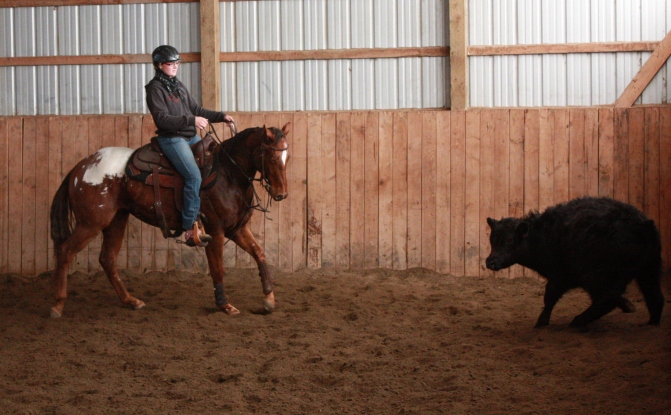 Her next foal was a colt, All Bhiznez, and he has been purchased as an all around horse by some great folks who bought another son of Texas back in 2001 and he is heading for Massachusetts at the end of June 2013.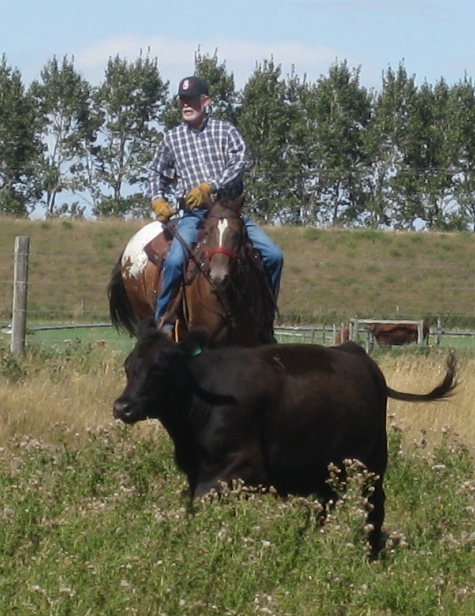 It's at this point that we tried Javex on our junior stallion, Justice Shines, a dun filly named Madame Justice (aka Maddie) who we plan to show in the Arab Reining Futurities.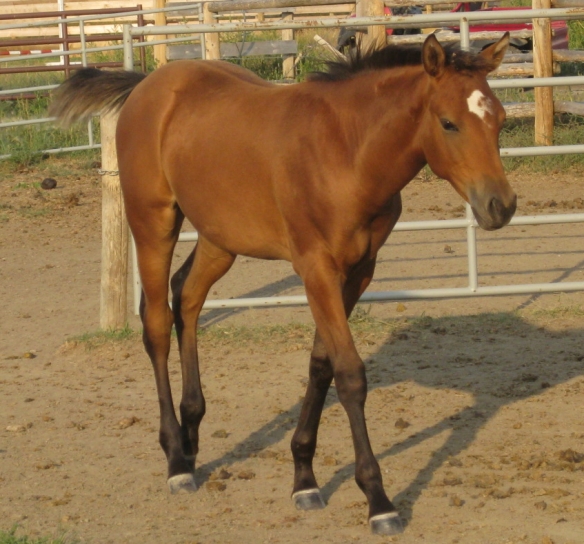 Pedigree for Shes Inwhizable
Chestnut Mare

Inwhizable - USET Reining Co-Res Ch & WEG Team Gold Medalist

Topsail Whiz - NRHA Million Dollar Sire

Topsail Cody - NRHA Million Dollar Sire

Jeane Whiz Bar

Angels Rosie - Wrld Ch producer

Mr Gold 95 - NCHA World Ch

Bill's Shu Baby

Rocken Robin - Nat Reining Ch producer

The Cisco Kid - 2X Nat Reining Ch & 2X Nat WP Ch

Sonoco

Peavy Bimbos Top Chic

Hancocks Miss Apache

Apache II

Orphan Annie RB
This pedigree page was built by Connie at SitStay.com