All 'Round Texas
Offspring Show Results

For information E-mail Connie Hunter
Box 2492
Fort Macleod, AB, Canada, T0L 0Z0
(403) 553-2758
fax (403) 553-2784

Invitation to all owners of All 'Round Texas offspring: send us your wins and your photos to be included on this page.

Rein Dancer's Family in the Show Pen
2008 - Cathy Demick and Texas Sonset SSH (Stetson) do it again!
They scored a 95 for a 2nd place for the 25 mile CTR on Saturday and
then went Grand with 97.75 for the 25 mile CTR on Sunday for
Ride Champion!! Green Mountain Horse Association 25/25/50 in South Woodstock, Vermont.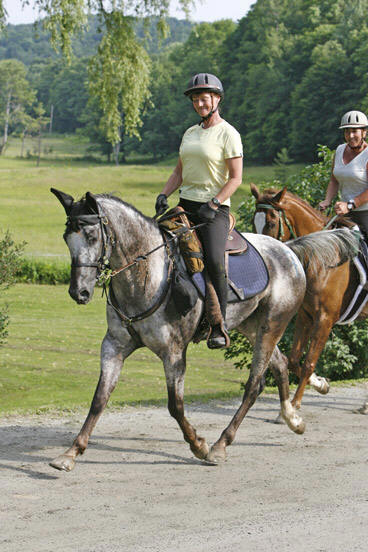 . . .
We proudly congratulate Whispering Spirit Ranch, the Pozzi family and All Round Sundown,
shown by Patty Wilber, on their US National Championship in Junior Western Riding!
"Ali" and Patty also did well at World's earning a Top Ten In Junior Trail, with a 3rd in the NSBA and a fifth in Junior Western Riding, winning the NSBA class.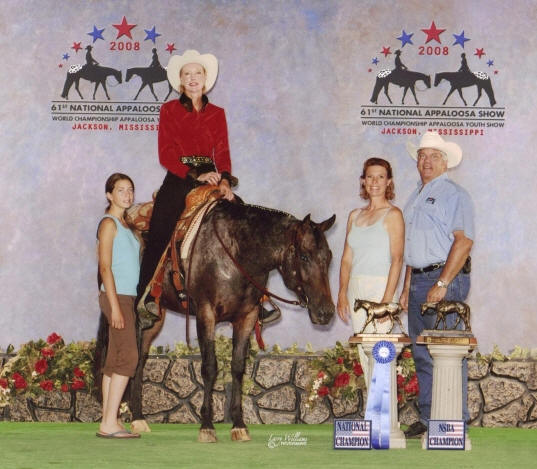 . . .
Congrats to Catherine Demick and Texas Sonset SSH (aka Stetson) on their
first two CTRs. Pictured here with their ribbon for First Place with a
score of 99 of 100 at the 33rd Annual Warren Tessier Memorial
E.C.T.R.A. sanctioned CTR. They did it again 3 weeks later at the State
University of New York E.C.T.R.A. sanctioned Coby CTR with a score of 98
1/2, winning the 25 mile ride and earning the high point half arab as
well as Grand Champion for the Day.
An impressive first season distance riding!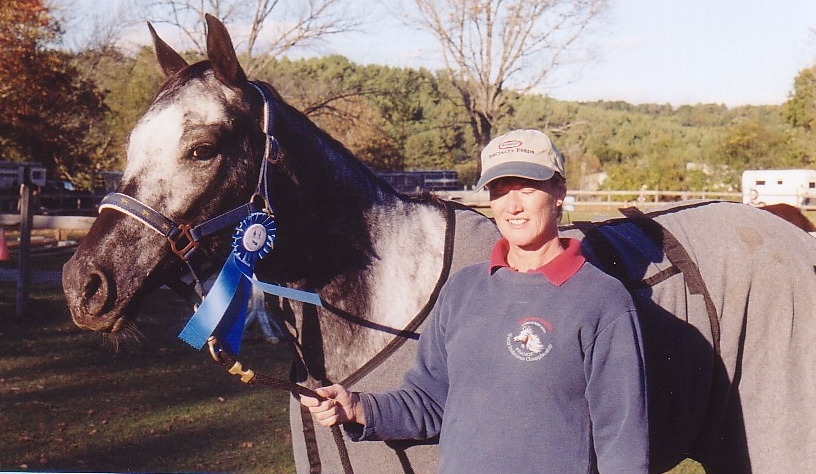 . . .
Congratulations to Stacey Engleson (owner) and Kim Smith (trainer) on
Texas Sun Down QT's 2007 Canadian National Championship in Junior Reining!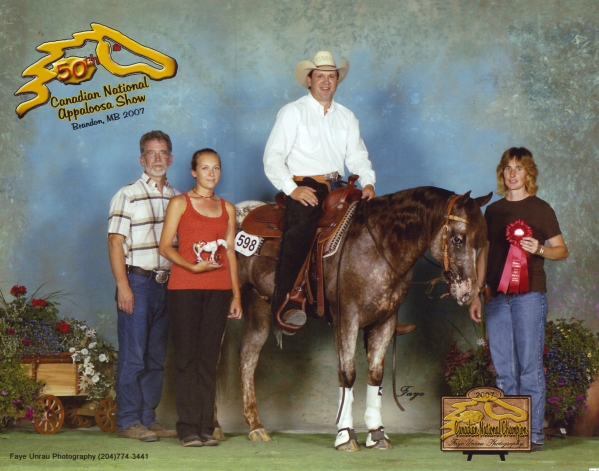 . . .


Way to go Doreen and Cliff Hooker! They took Texas Holdem High to her 2007 Canadian National Championships in Yearling Lunge Line and In hand Trail and 2007 Canadian National Reserve Champion in F3/F4 Halter! We are also pleased to announce that Texas Holdem High is the 2007 top earning Yearling in the Canadian Appaloosa Incentive Fund and came First in Yearling Fillies, Yearling Lunge Line and tied for first In Hand Trail for the 2007 Top Ten.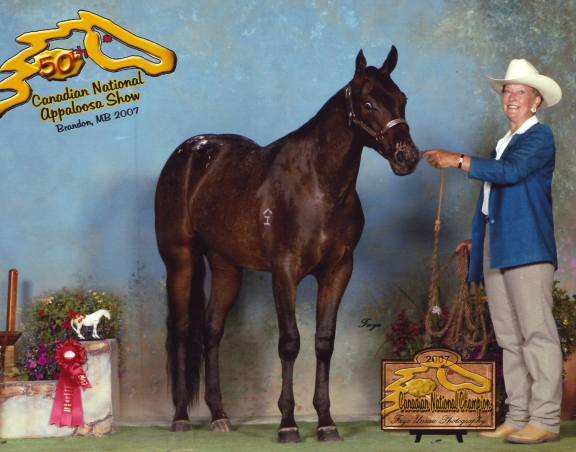 . . .
Andrea Curry and Texas Tells SSH are the 2006 Canadian National
Champions in Novice Youth Hunter Under Saddle with a unanimous win under
all 4 judges!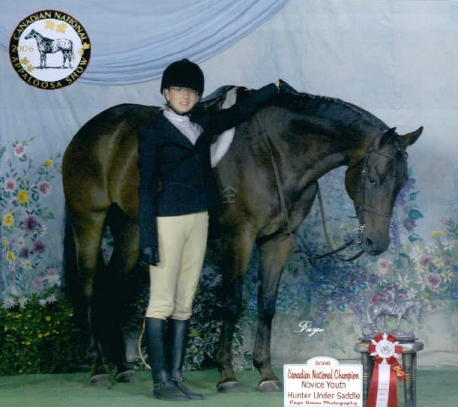 . . .
Texaclu SSH was awarded the Alberta Horse Improvement Program's Classic Award in recognition of
superior Alberta bred horses, has won three Canadian National Championships and two Reserve Championships
in various Reining classes, earned money in reining jackpots and at recognized reining shows
in Non Pro events and earned his Silver Medallion in Reining.